We are looking for a candidate who is experienced in both PHP & Node.js.
- Should have experience in PHP, Node.js.
- Practical experience with Laravel/Codeigniter.
- Knowledge of React JS & Angular JS.
- Should carry can do attitude
- Should take initiatives.
- Should be innovative and creative.
- Should be a team player
- Healthy working Environment, with friendly staff.
- Better growth opportunities.
- Ability to develop their skills.
Silex Softwares Pvt. Ltd.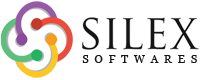 2nd Floor, Shree Shyam Chamber, Nicholson Road, Ambala Cantt, Haryana, 133001