By Sandeep Singh
Views - 2197
Tips to help you choose your web agency
Are you thinking of a new website or redesigning your existing website? Do you want to open an e-commerce space to sell your products? Are you thinking of developing online tools for your customers? Then you should research online and find the right technology partner to get a quote for your website. But how can you be sure you are making the right choice?
Here, we share some experiences and considerations that can help you choose the right web agency. Below are some tips to keep in mind when requesting a quote from a potential web partner.
Understand your needs and set your goals.
Before hiring an agency for your web design, create a checklist of what you need. It will help designers understand what you expect from them and produce a website that suits your needs exactly.
Furthermore, setting your website goals makes it easier to discuss the most important aspects before discussing the website's appearance. With a specific set of goals, your web designer or team can easily suggest different styles. Additionally, this saves you money.
Review experience, agency culture, and portfolios
After you have explained your requirements to the agencies, you need to shortlist the best web design company.
A web design agency's culture, experience, and portfolio are all critical factors in selecting a great partner to meet your goals and standards. Fitting well with your overall goals is one of the best indicators of how well it will meet your needs.
Experience
There are two things you look for when it comes to experience:
How long has the business been in operation? How successful is it now?
What kind of experience do they have developing websites that will achieve your goals?
Your agency partner should have a system to make the design and development process simple and easy. Support for your website after delivery, ongoing marketing services to help grow your business, and a team of experienced experts to ensure your website meets your goals and needs.
Portfolio
The portfolio of a web design company is the next-best method for evaluating abilities and skills. Be cautious not to limit your search to sites with an appealing designs. A visually appealing website that is difficult to use will never outperform a functional website that is easy to use.
Portfolios will reveal information about creativity, professional experience, sophisticated coding skills, and more. When reviewing portfolios, bear the following in mind:
Do they develop mobile-friendly websites?
Do they adhere to current trends in web design?
Do all the websites share the same design, menu system, imagery, etc.?
Ask an agency what they would do for your industry if you like their work but don't have it in their portfolio.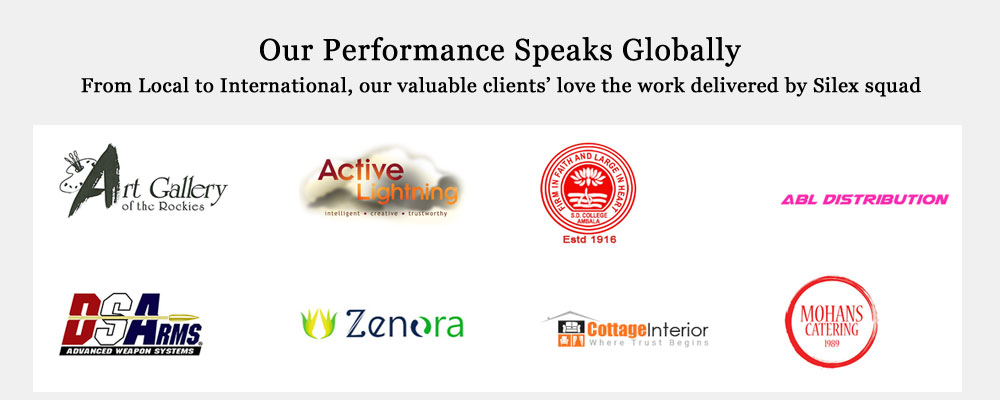 Agency Culture
Company culture will tell you a lot about personality and work style. Finding an agency compatible with your company personality is ideal because it will make it simpler for you to collaborate and work as a team throughout the web design process.
You can get a feel for agency culture by:
Checking them out on social media – When you look them up, do you notice many happy people in their Instagram feeds?
Reviewing team pages – Do they demonstrate the abilities and knowledge of the team?
Community involvement – How active are they in their hometown?
Read Testimonials & Online Reviews
As the next step in your search for the perfect web design agency, you should read their online reviews to see what their past clients thought. Most agencies offer testimonials on their websites, which is an excellent place to start. Pay attention to the positive aspects of these reviews – such as punctuality, communication, and friendliness – and consider whether they match the qualities you're looking for.
But don't stop there.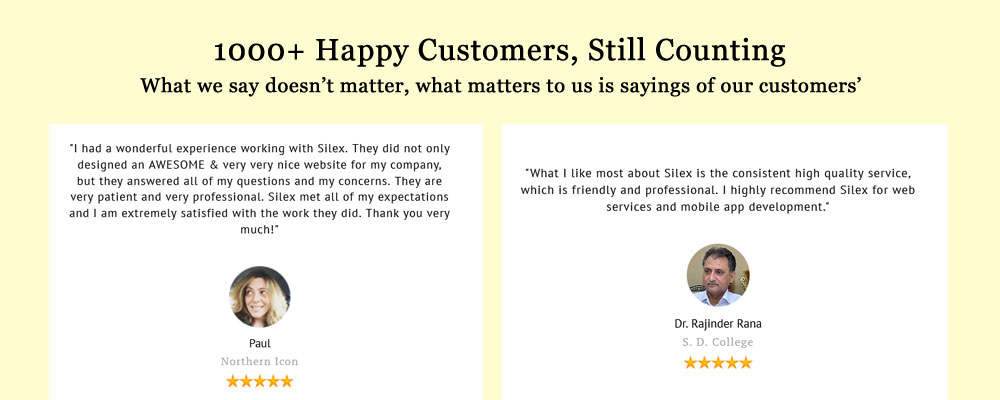 Look at reviews on Google and Facebook and look for honest reviews. – i.e. feedback from your customers, not just friends and family. What is the average star rating, and how many reviews make up that average? Make sure to check if the reviews are "actually" genuine.
We hope this article has helped you find the right web agency for your business. Let us know about any challenges you face during the process in the comments below.