By Sandeep Singh
Views - 417
Hundreds of thousands of people heavily rely on blood donation process to stay alive in case of emergencies. Many medical centers, organisations, and hospitals make use of donated blood to save the lives of injured or ill people. To help such needy people, Red Cross Society takes a leap by launching an app that caters to the needs of thousands of people facing problem while looking out for blood donors at the time of emergency medical situations.
Red Cross Society is widely known for providing help at the times of emergencies/disasters. Following the mission, the organisation has recently launched an app namely Haryana Red Cross that let patients, in need of blood, get connected with voluntary blood donors with the blink of an eye. The Android app was launched by Haryana Governor cum President of Indian Red Cross Society, Prof. Kaptan Singh Solanki at Kingdom of Dreams, Gurugram.
The mobile app development was a key strategic priority for Red Cross, the mobile app is developed by Silex Softwares. Using the app, any donor or people who need blood can get connected in a matter of seconds. Let's dig a bit deeper and check out the process of the app.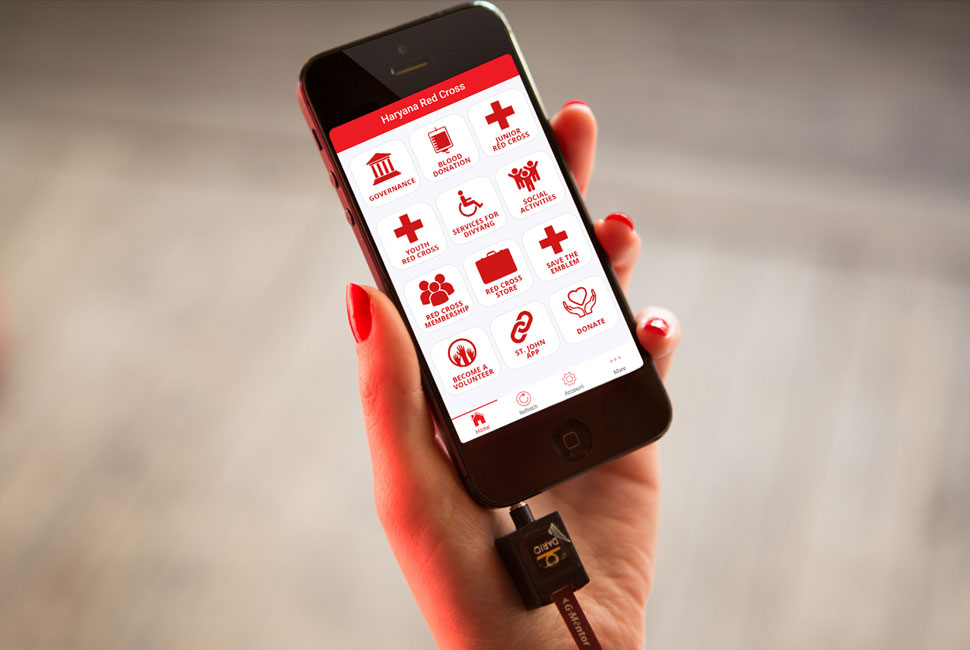 How Haryana Red Cross App for Android works:
The app can be easily used by anyone having basic knowledge of using smart phone. While the app has various sections to walk around, but those who are in need of immediate blood help can simply head to the Blood Donation tab, resting in the mid of top listed buttons.
Tapping on the same will take you the next screen having four options that includes Donor List, Register As Donor, Need Blood, and Blood Bank.
Navigating to these options, you can easily get the contact details of voluntary blood donors. Moreover, you can connect with blood donors directly through the app.
Benefits of the Red Cross App:
Makes it easy for you to find blood donors in an instant manner
Convenient and quick process
Help you search blood donors within your city
No need to pay any fees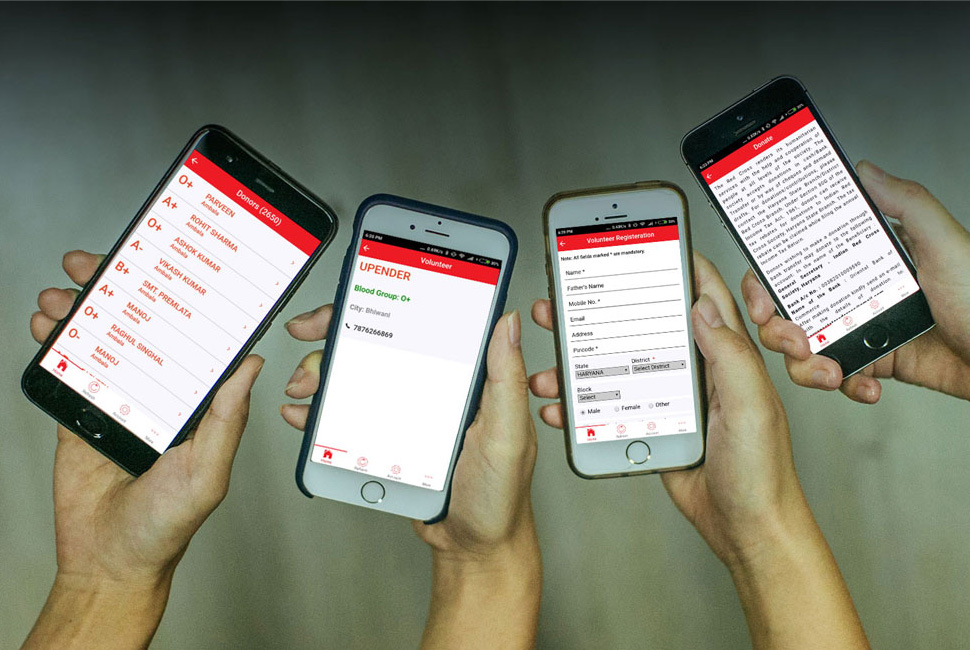 As you may need, someone would also expect help from you. For this, we would suggest you to get registered through the app and be a part of societal welfare.
If you are in dilemma that why donate blood, then let's walk through some of the proven benefits of donating blood.
Why Donate Blood:
People who are prone to iron overload can put a stab at the accumulation of toxic quantities by donating blood.
For men, donating blood can lessen the heart disease risk
A single blood donation by a person can save up to 3 lives
It helps in burning extra calories and reducing cholesterol levels
You'll get a mini check-up without any cost. As to donate blood a quick physical check up is necessary for the donor to know whether you're fit or not.
Why waiting? Lend your helping hand in social welfare. Download and install the Haryana Red Cross app by clicking here.
The app is not only about donating blood, but also helps in many other activities. Simply give the app a whirl and check yourself.
Designed and developed by a Silex Softwares, the app will surely touch your heart in terms of services it provides – fast.